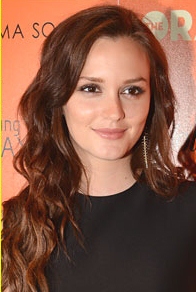 One way "Gossip Girl" star Leighton Meester and actor Adam Brody appear to be celebrating their upcoming one-year wedding anniversary is by listing the bachelorette pad she bought in 2011, when she moved from New York to Los Angeles.
Meester is asking $2.35 million for the 4 bedroom, 4.5-bath ranch-style home near Ventura Boulevard. The tiered backyard, which is fenced and surrounded by trees, boasts a saltwater swimming pool and a separate pool house with a built-in barbecue grill, speakers and a bar.
She's redecorated, and the 2,847-square-foot home now features marble countertops, smart-home technologies and refinished floors.
The actress, who played in "Of Mice and Men" on Broadway last year, is exercising her singing chops now with a tour that features her debut album, "Heartstrings."
The listing is held by Michael Morabito of Sotheby's International Realty.
Related:
Go here to read the rest:
'Gossip Girl' Leighton Meester Unloading Encino Home
You Should Also Check Out This Post:
More Active Posts: